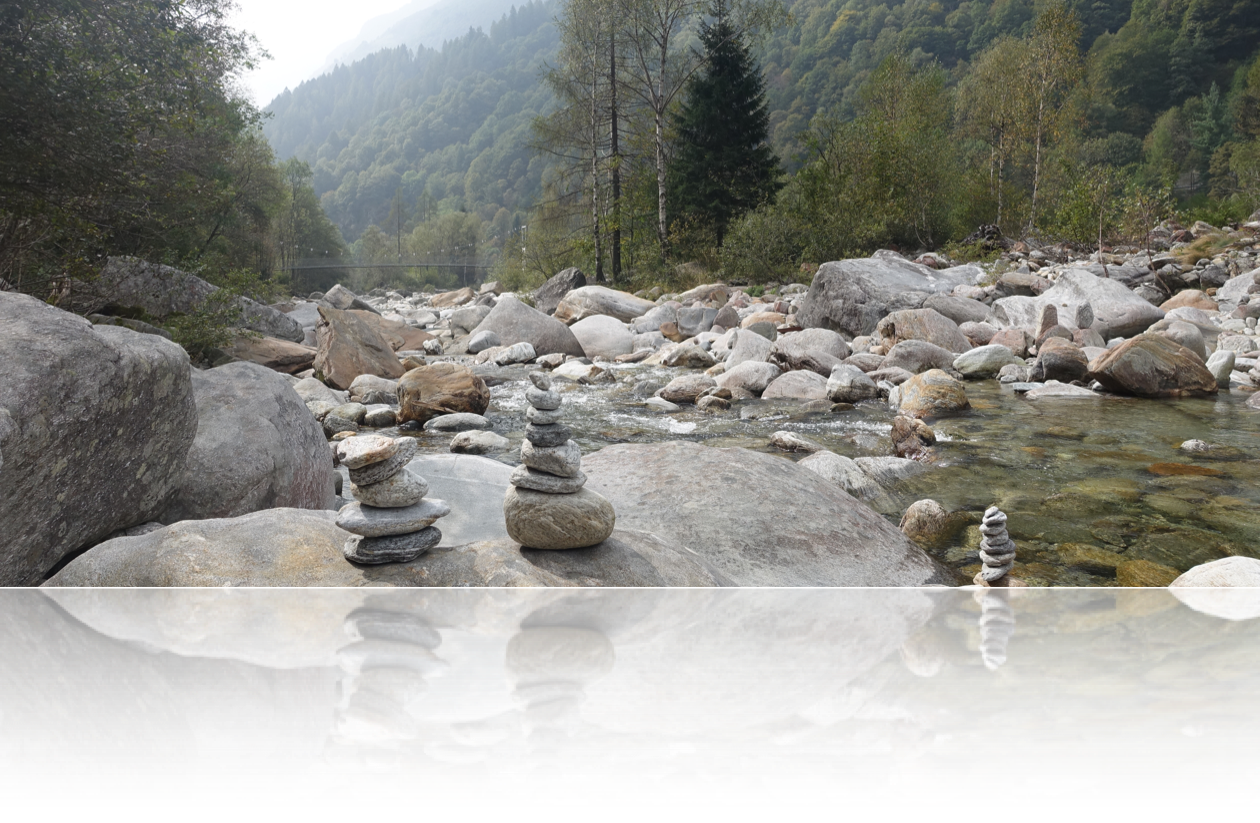 Online Live
Online classes on zoom
Live online Tai Chi Qi Gong classes have been running since the beginning of lockdown in March 2020, and are very popular. They will continue running.
If you are a total beginner, please contact Isabelle for a one-on-one zoom session (free) to cover the basic basics that will prepare you for your first beginners class.
Beginners Class
Wednesdays 10am - 11am.

The class is small, friendly and with a maximum of six students.

You can learn the basics in a friendly environment, ask lots of questions and be corrected as you go along.

The pace suits the students, and once the basics are learned you can also join the improvers classes.
Improvers Classes
Tuesdays at 6pm - 7pm

and

Fridays 3pm - 4pm.

This is a larger class suited for those who have some basic knowledge, and who want to move on to more difficult practices, learning alignments, smooth and fluid movement, breathing, stepping, rooting, centering, mindfulness and so on.

We will be looking at practices like Wild Goose Claw for the circulation, and Qi Conduction (from 8 pieces of brocade) for rooting, for example.
What is a live zoom class?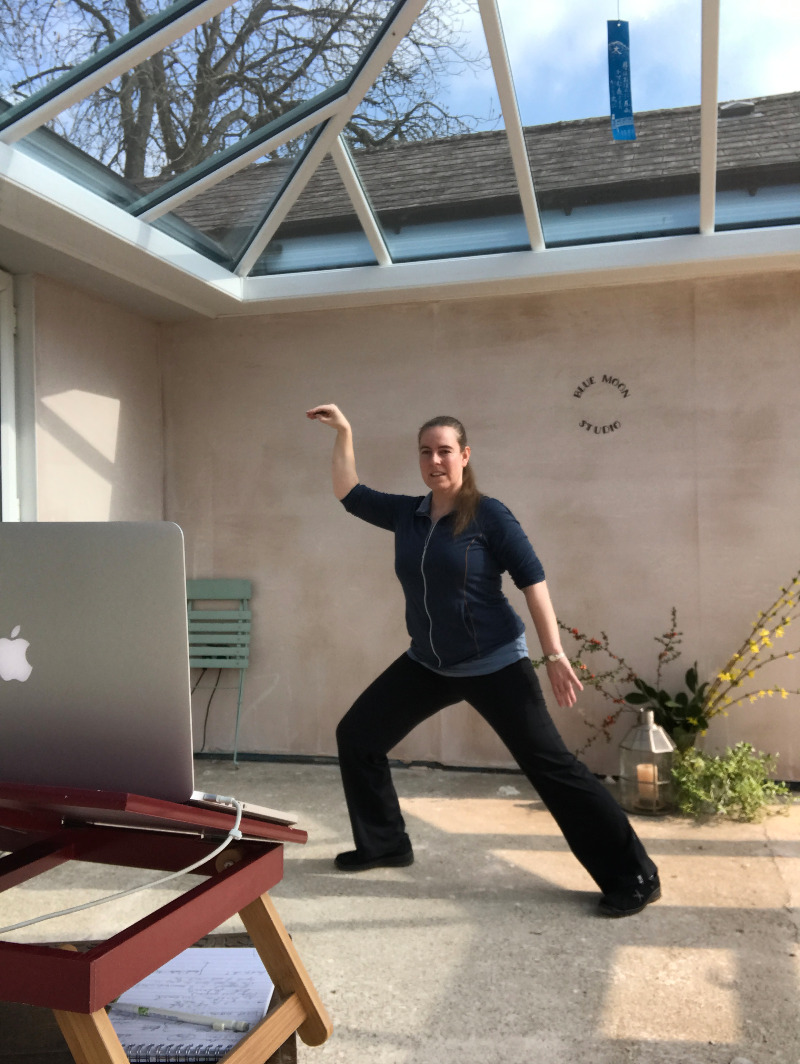 Picture: Teaching online live classes from the Blue Moon Studio. Movements and practice are broken down, discussed, demonstrated, copied, and there is always a chance to ask questions.
Online live sessions are a great way to top up your practice or if you can't leave the house.
Online live sessions follow a very similar method as real classes in a hall or leisure studio. There is a warm up, an introduction to the practice, you will see how the practice is done, with explanations about various parts of it, and there will be time to actually practice with the instructor live and with other students attending the live class. You will have feedback of your practice.
You will be able to ask questions and make comments, and share with other students. It's a great way to relax and to be inspired to do practice.
Sometimes we will also cover the more philosophical aspect of the practice, which will help you deepen your understanding.
Tai Chi and Qi Gong are ultimately individual (I won't say lonely) practices, as you are working with your own self and your own body, but practicing in a group can be rewarding, and encouraging. Being online gives you the flexibility to attend a variety of classes during the week, and many students have found they can now attend more than one class a week. Some of them are attending three or four classes every week, and are improving in leaps and bounds!
Subscription and access
At the moment, all regular online classes run on a monthly subscription, which is voluntary. (This does not include workshops.)

For one or two classes a week, £18 per month. For more than two classes a week, £22 per month.

Payment can be via bank transfer or credit card payment.

The classes are run via zoom. If you are not familiar with this, it is a very simple and reliable way to join a class, following a link from an email invitation. Instructions how to download zoom etc will be supplied.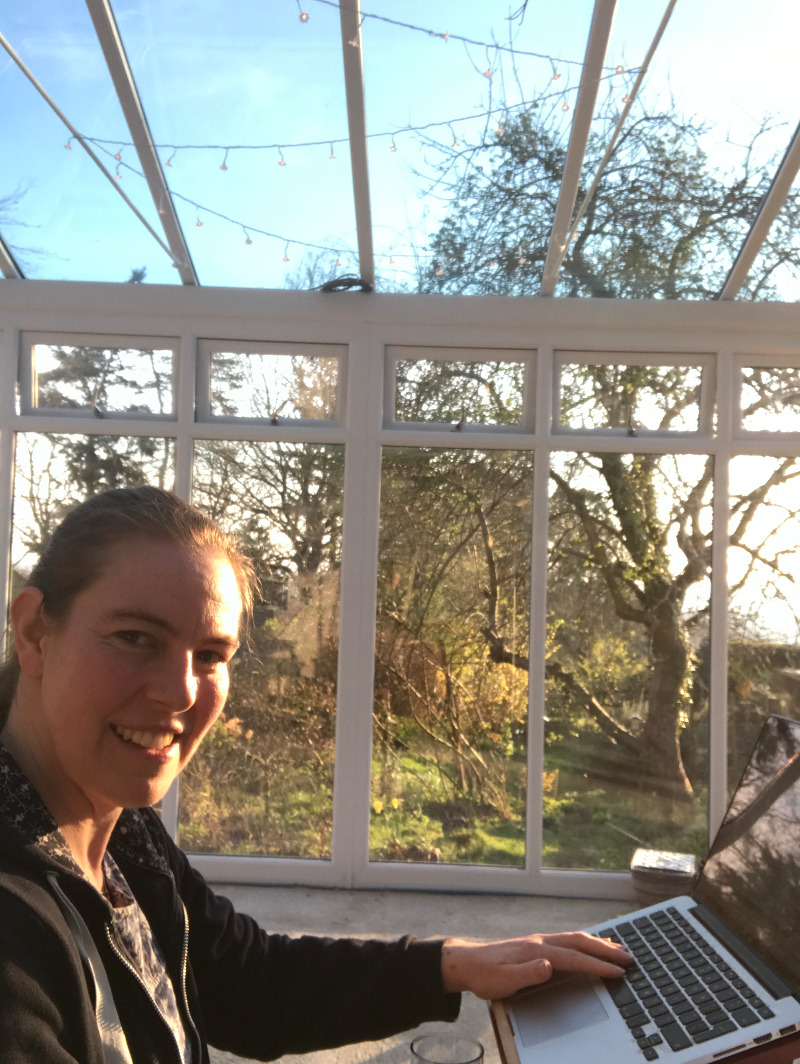 Picture: another day at the studio: classes are often centred around a theme, topic, particular practice for example breathing, yin/yang, or for example sinking.
To find out more about the Instructor, click here.
To read more about what Tai Chi and Qi gong are, click here.
To join a class, contact Isabelle on info@qigongoxford.co.uk or call on 01865 767647.