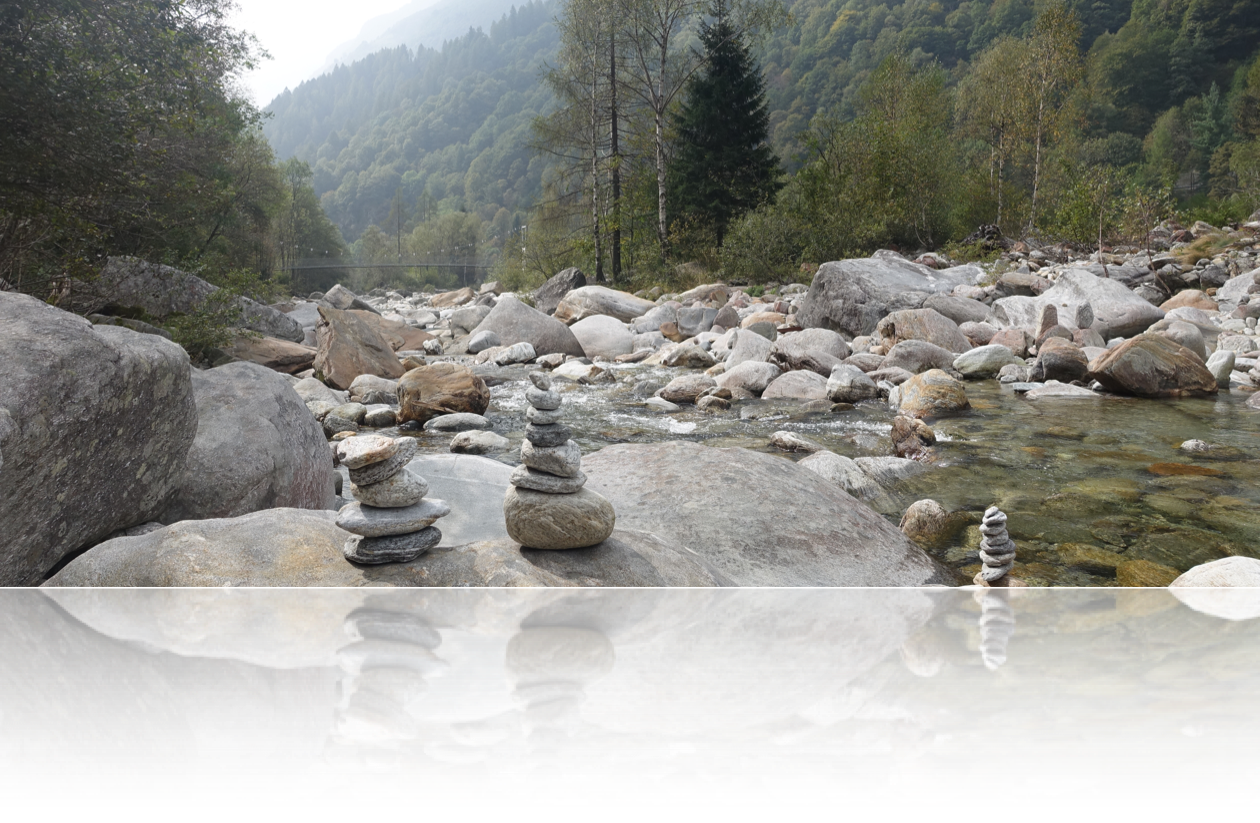 Venues, Time and booking Information
The Oxford class is now on Tuesdays, 3pm - 4pm in St Albans Hall, Charles Street, Oxford. The Abingdon class is moving to Wednesdays at 2:15pm -3pm. Kirtlington remains on Wednesdays, but you need to pre-book for the term. Details below.Zoom classes for beginners continue.
For online classes on zoom, click here, or contact info@qigongoxford.co.uk to join.
For workshops, click here.
Oxford
IN-PERSON classes have restarted. All levels including complete beginners welcome.
Tuesdays 3 - 4pm - St Albans Hall, Charles Street, Oxford OX4 3AH for January and February 2022.

We will return to the Top of South Park, Headington, Oxford (near Warneford Lane entrance by playground) in late Spring.

Please book by contacting Isabelle on info @ qigongoxford.co.uk
Cost £10 per class (payment by BACS, cash or contactless) - during our time in the hall the fees are monthly (eg £30 for january for three sessions in January). There is a free taster.

On-road parking by South Park is available (but can be limited during university term). Parking near St Albans Church is difficult.

Woodstock,Wootton and Bicester
These classes will be put together and run in Kirtlington Village Hall. See below.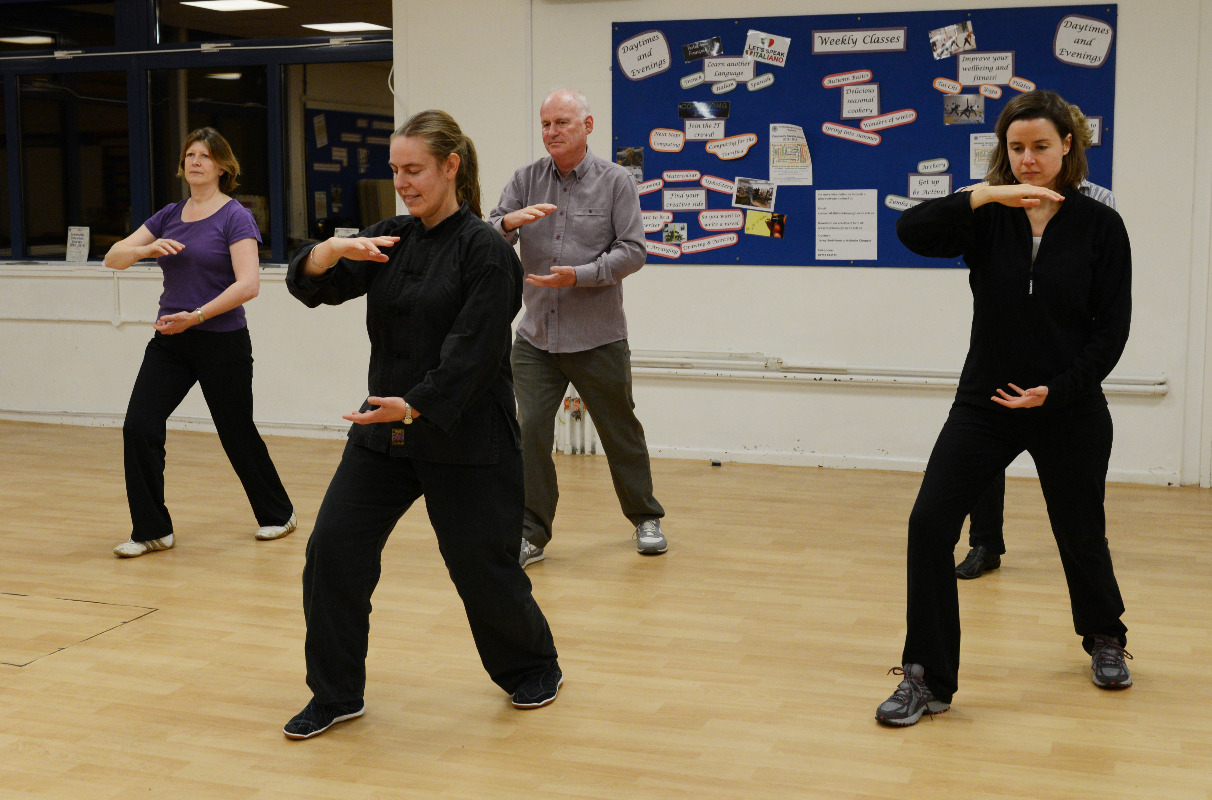 Picture of class at the Marlborough C of E School in Woodstock.
Kirtlington - the next in-person term starts Wednesday 16th February 2022 (current term running).
This class will run in terms of 6 weeks, covering different types of forms but including many of the skills from one term to the next. You will need to book (£60 for term) to ensure a space. Please book by contacting Isabelle on info @ qigongoxford.co.uk
Wednesdays 6pm - 7pm,

at Kirtlington Village Hall,

South Green,

Kirtlington,

Kidlington OX5 3HJ
Abingdon
We are back in the studio, so it's a bit quieter!

THIS CLASS IS RUNNING AT THE WHITE HORSE LEISURE CENTRE, and the new timetable starts on 1st November 2021:

Wednesdays 2:15-3pm

White Horse Leisure Centre,
Audlett Drive
Abingdon
OXON OX14 3PJ
You need to book online as there will be a limit of people per class.
For any further information, and information about COVID-19 precautions at the centre, please
go online at https://www.better.org.uk/leisure-centre/vale-of-white-horse/white-horse-leisure-and-tennis-centre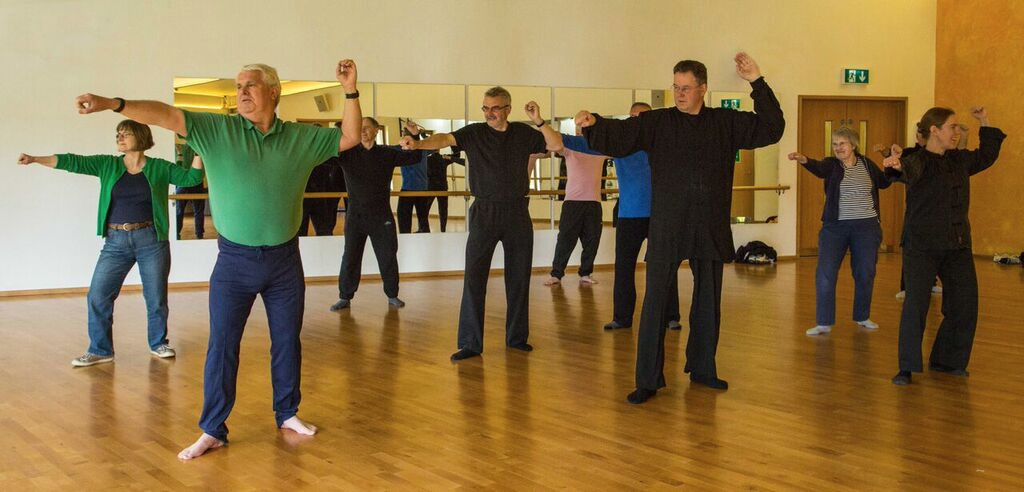 Picture of the class in the studio at Abingdon: practicing The Bridge.

Private Classes
Contact Isabelle at info @ qigongoxford.co.uk or phone 01865 767647 - these can be in a park, your home or at the lovely Blue Moon Studio.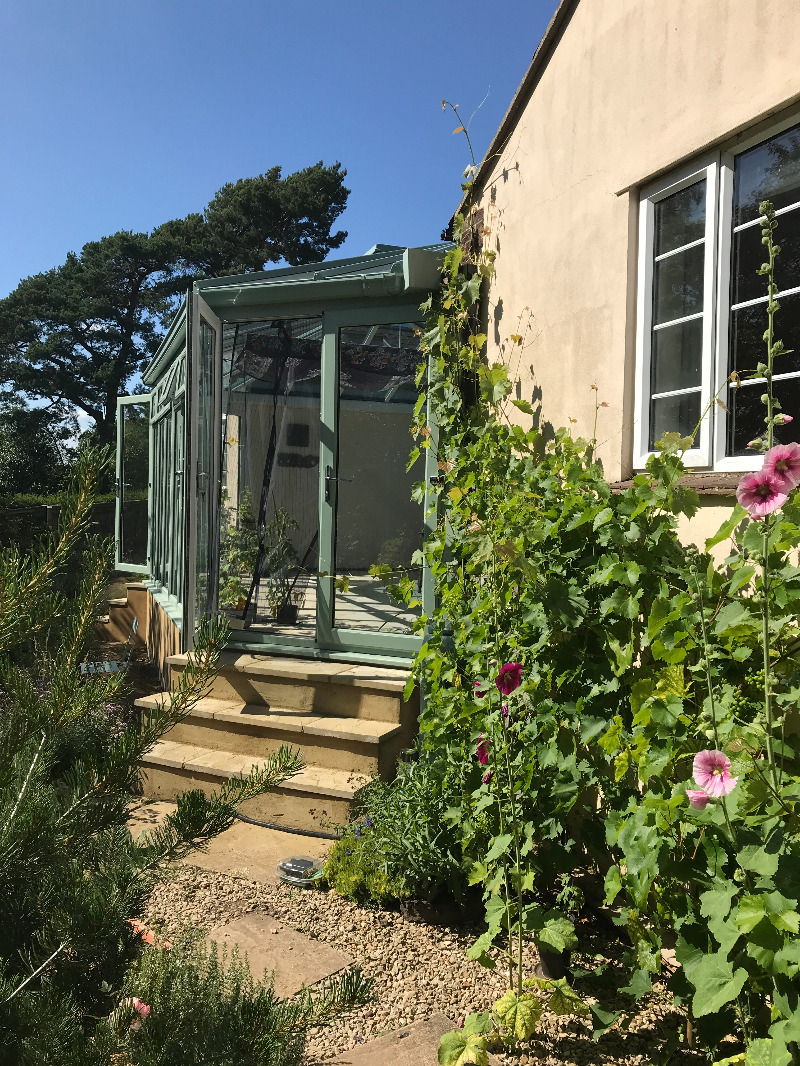 Got questions?
To see Frequently Asked Questions and answers, click here.
To see what students have said about the classes (both in person classes and live online zoom classes), click here.